Things to do near Gulf Shore Camping Park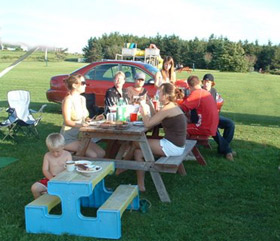 Gulf Shore Camping Park is a great location for your home base as you explore and enjoy the Sunrise Trail area of Nova Scotia or P.E.I. (We're just 40 minutes from the Confederation Bridge).
Whether you are looking for golf, shopping, or seeing the sights you can find it within easy driving distance from us. Of course, you can also stay put, sit back, relax, and enjoy our spectacular scenery and sandy beach.
Local towns, villages and sights
The Village of Pugwash
The Pugwash Movement
, the Pugwash Peace Conferences
Pugwash Yacht Club Marina
Balmoral Grist Mill
, Tatamagouche
Sutherland Steam Mill
, Denmark (near Tatamagouche)
Oxford
, Wild Blueberry Capital of Canada
Wallace by the Sea
Wallace & Area Museum
, Wallace
Pugwash Churches
Sugar Moon Farm
, Maple products and pancake house, Earltown
Fundy Geological Museum
, Parrsboro
Ferry
between Caribou, NS and P.E.I.
Confederation Bridge
to Prince Edward Island
Golf
Northumberland Links Golf Course
Fox Harb'r Golf Course and Spa
Sunrise Beach Golf Club
Amherst Golf Club
Abercrombie Golf Club
Shopping, crafts etc.
Wild Blueberry & Maple Center
, Oxford
Jost Winery
, Malagash
Seagull Pewter
, Pugwash
Basic Spirit Pewter
, Pugwash
The Hidden Jewel
, Pugwash
Lismore Sheep Farm Wool Shop
, River John
Seafoam Lavender Farm
, Seafoam
Boating
Pugwash Yacht Club
Brickyard Marina, Pugwash
Fisherman's Wharf, Pugwash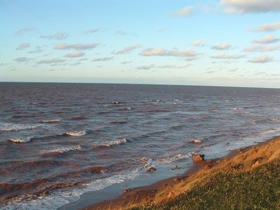 Swimming
Our beach is the perfect place to enjoy the warmest salt water north of the Carolinas.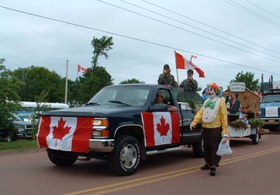 2013 Festivals and Events
Coastal Vineyards - New Release Party, June 29, Jost Vinyards, Malagash
Gathering of the Clans, July 1, 2013, Pugwash
Lobster Carnival, July 5-7, 2013, Pictou
Antigonish Highland Games, July 6-14, 2013, Antigonish
Summer days of wine & roses, July 20, 2013, Jost Vinyards, Malagash
Read By The Sea - Summerfest, July 20, 2013, River John
Seafoam Lavender Festival, July 20-21, 2013, Seafoam
Pugwash Harbour Fest, July 26, 27, 28, 2013, Pugwash
Riverfront Music Jubilee, Aug. 2-4, 2013, New Glasgow
Pugwash Volunteer Fire Department Mackerel Tournament, August 17-18, Pugwash
Cumberland County Exhibition, last week in August, Oxford
Blueberry Fest, Aug 16 - 31, 2013, Regional. Click link for details.

Motorcycling
Gulf Shore Camping Park is an ideal home base for exploring the Sunrise Trail and Prince Edward Island on two wheels. Definitely "motorcycle-friendly"!

Nova Scotia Travel Web Sites
Nova Scotia Tourism
Explore Nova Scotia.com
Nova Scotia's scenic Sunrise Trail
Pugwash and Gulf Shore Real Estate
Mystic Coast Realty